Back To Our Services
The new age anti-theft car security systems are excellent but what happens when the steering wheel locks and you can't do anything about it? Relying on "Locksmith Mission Bend" when issues like these emerge is a wise choice. Not only will our mobile technicians help you in timely fashion, but they'll also make sure the ignition car key turns properly and there are no conflicts related to the vehicle's security system. Did you lock the steering wheel on purpose and can't unlock it now? Whatever it is, rest assured that our excellent company can solve it!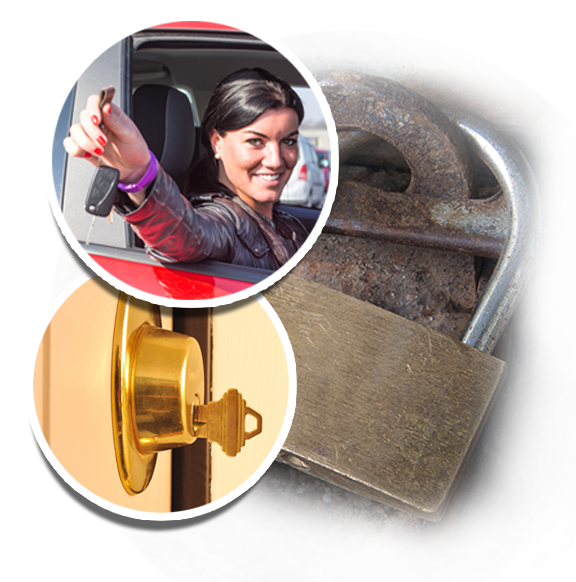 Do you want us to unlock the steering wheel of your car, right away? Our company provides round-the-clock emergency services and is ready to help people trapped in such helpless situations. We are mobile and, thus, offer quick response services and we're well versed in all brands of foreign & domestic vehicles.
Is the steering wheel locked? Contact us now
Car systems are designed to keep thieves away and integrate a sophisticated anti-theft mechanism. Your steering wheel can be locked to keep thieves from driving away with your car even if they manage to break-in. If you have a hard time unlocking it and can't drive off either, let us know. The technicians of Locksmith Mission Bend are experienced and exceptionally trained professionals. With up to date knowledge and skills, they unlock the steering wheel but also fix or replace the ignition key. Are the keys missing, the steering wheel locked, and you don't know what to do? Simply give us a call! A technician will shortly help you by replacing and programming the auto chip key along with unlocking the wheel.
Is there a problem with the ignition? Is the key broken? With the right tools, extensive experience and careful movements, our technicians extract the broken car key before replacing and programming it, inspect the steering wheel, and have you back on the street in literally minutes. The work is flawlessly implemented by reliable technicians and lock repair service is performed within minutes from the time the incident is reported. With our mobile auto locksmith experts, your steering wheel will be unlocked and every other related problem, fixed at once. Don't struggle to unlock the wheel on your own. Avoid further problems and let us check out the problem. Call us now and a technician from our team will help resolve the trouble soon!
Back To Our Services