Back To Blog
A few decades ago, if you happen to get locked out of your home, gaining access was generally simple. Most people knew how to access their home in an emergency because they knew what kind of lock was in place and how to get around it. However, burglars were aware of that as well. Several manufacturers including Master Lock, Kwikset, Schlage, and Baldwin have developed what is termed high security door locks. These locks are so sophisticated that if, for instance, you lock yourself out of your own home, you will need to contact an emergency locksmith service to gain entry. Following are 6 reasons why high security door locks are the best.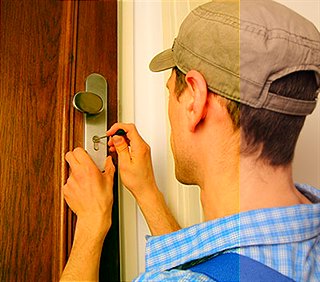 Residential and Commercial High Security Door Locks
There is a variety of high security door locks on the market today. For good reason, many locksmith companies have thriving businesses just offering residential and commercial door lock changes. Following are 6 reasons these new and improved door locks may be right for any home or business.
* More Key Variations: In the past, cylinder lock and key manufacturers offered a small variety of key and lock combinations. It was not uncommon to find someone, whom a home or business owner knew, and who had a key which fit their lock. Improvements in processes have allowed manufacturers to create more complex keying combinations which means more combinations. This prevents such cross-key operations, greatly reducing the potential for anyone 'accidentally' finding the key which fits the lock.
* Enhanced Key Control: Improvements to the machining equipment for creating replacement keys has decreased unauthorized duplication. Many high security door lock key duplication machines even come with enhanced features such as a security code.
* Restrictive Keyways: Improvements to the keyway have reduced the ability to pick a lock; a tighter, more complex keyway reduces ease of movement for such illicit entry tactics.
* Resistance to External Manipulation: In addition to tighter keyways, high security door locks have specialized components within, to resist manipulation of the locking mechanisms.
* Enhanced Forced Entry Resistance: Externally, the newer locks are also stronger, making them more resistant to forced entry damage.
* High Construction Tolerance: Closely related, the interiors are also composed of more durable components, further restricting the ability to manipulate the controls within. These also increase the lifespan of the lock, which adds to long-term, secure use.
High security door locks are rapidly becoming the standard in many office and new home construction sets. For good reason, whether replacement locks or original issue, high security door locks provide the best in security and safety.